Updated: 02-Nov-2011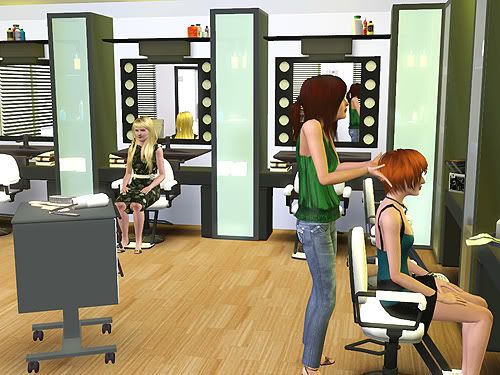 -
This is a residential lot with three businesses (Joana's Beauty Salon,
Kara's Pet Shop
and Juliet's Daycare Center). I have this
autonomous "Go to Spa" mod
, and I usually have a spa NPC customer per day. The ocasional resident sim also shows up every once in a while.
Salon Owner: Joana Peterson
-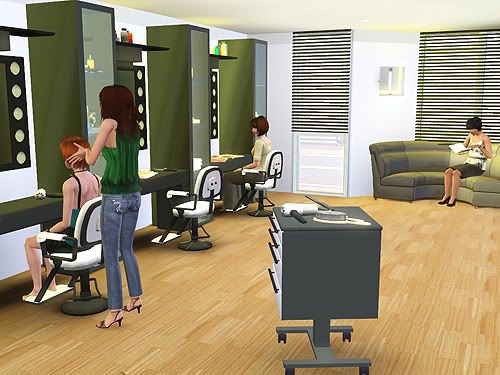 -
-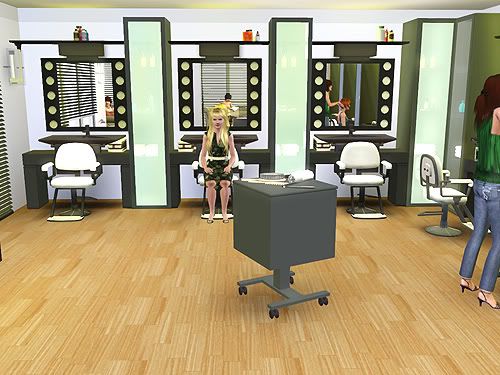 -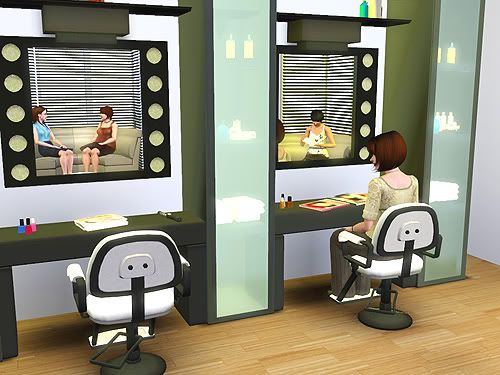 -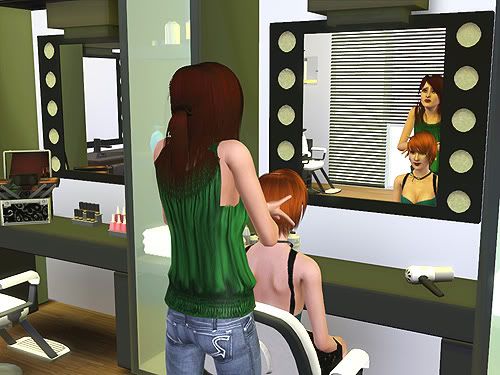 -
I've placed a vanishing counter and general store register here and used twallan's register mod to assign Joana to the job. I've also placed a spa rabbithole rug (I altered the file so I can make it invisible) and had Joana buy out the property so I could rename it and collect the money.
You can see the "Visibility" option I added, thanks to
this
mod
. This way I can have the rabbithole rug in the salon without any visual disparity.
A pic of the lot residents. The spa icon is always visible in map view, useful since the spa rabbithole rug is usually invisible. Even though it's a residential lot, other households can easily visit the salon by clicking the spa icon.
This is Joana's household, the pic shows she owns the spa rabbithole.
Exterior:
Lot Architect: ll
Interior Decorator: ll
-